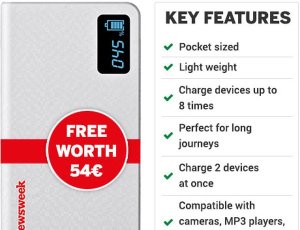 Get a free gift

i

Including delivery

i

Unlimited website access

i

Instant Access to 40+ digital back issues

i

Daily newsletter

i
Select delivery location:
Free Powerbank worth over $60
Frequently asked questions
How can I pay for my subscription?
When will I receive my first printed copy?
What happens if I decide to cancel?
How do I renew my subscription?
What if I do not wish to subscribe just yet?
If my subscription comes with a gift when will I receive it?
I have more questions, how do I contact you?